Editor's Note: Happy New Year from all of us on the Google for Education team! We know you count on Google for Education in your classrooms, and we take that responsibility seriously. We remain deeply committed to bringing the best of Google to education, and to expanding learning for everyone. As we look to the year ahead, we're looking back on our 17 favorite moments from 2017.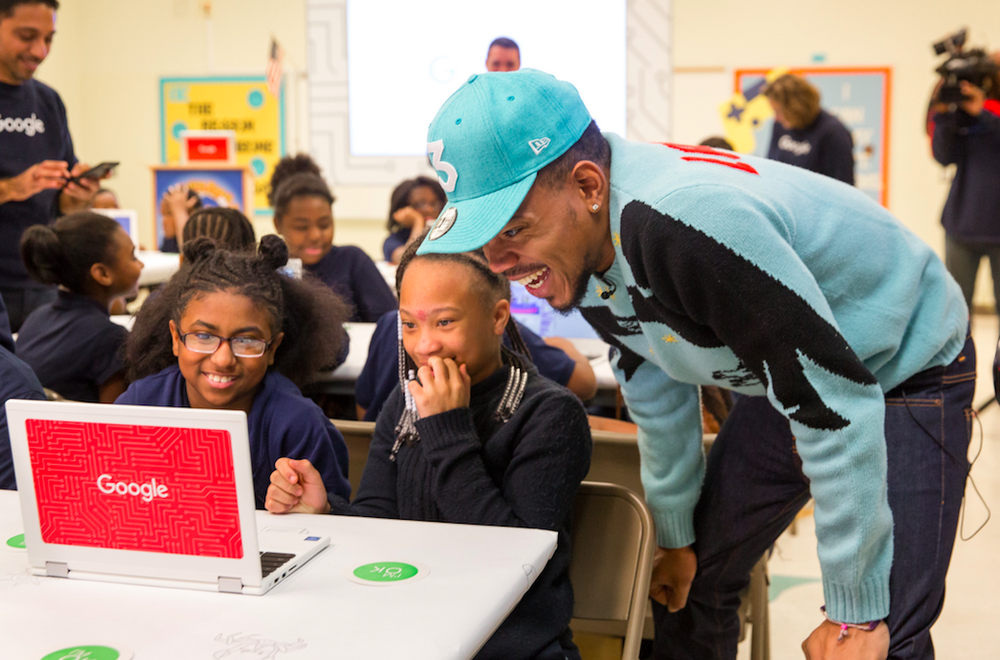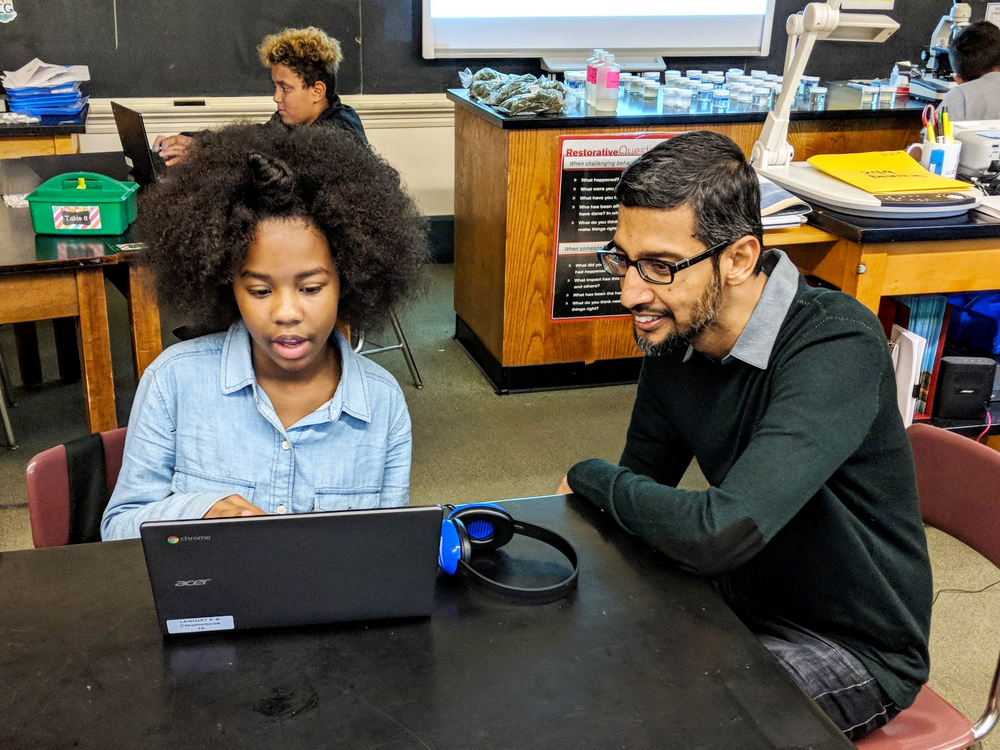 3. Introduced a new generation of Chromebooks that let you use a stylus and flip from laptop to tablet mode. These Chromebooks have cameras on two sides and USB-C charging. New devices from Acer, Asus, HP, Dell and Lenovo come in all shapes, sizes, and price points to meet the needs of different teachers, students, schools and districts.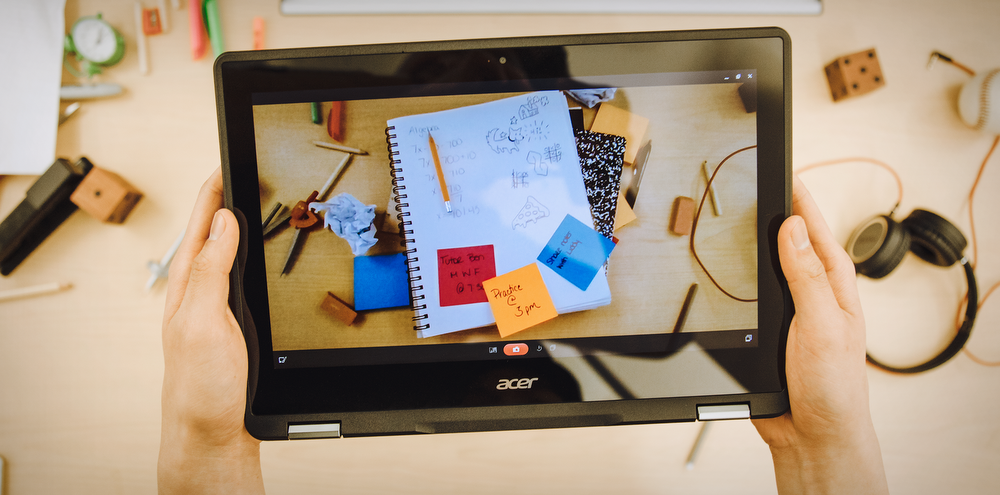 5. Met the Internaut, a digital citizenship guru and mascot of Be Internet Awesome, a program to help students make smart decisions online. With resources for students (including the online game Interland), educators, and families, everyone has the tools to learn and participate in digital safety and citizenship. Bonus: we also launched a Digital Citizenship and Safety course.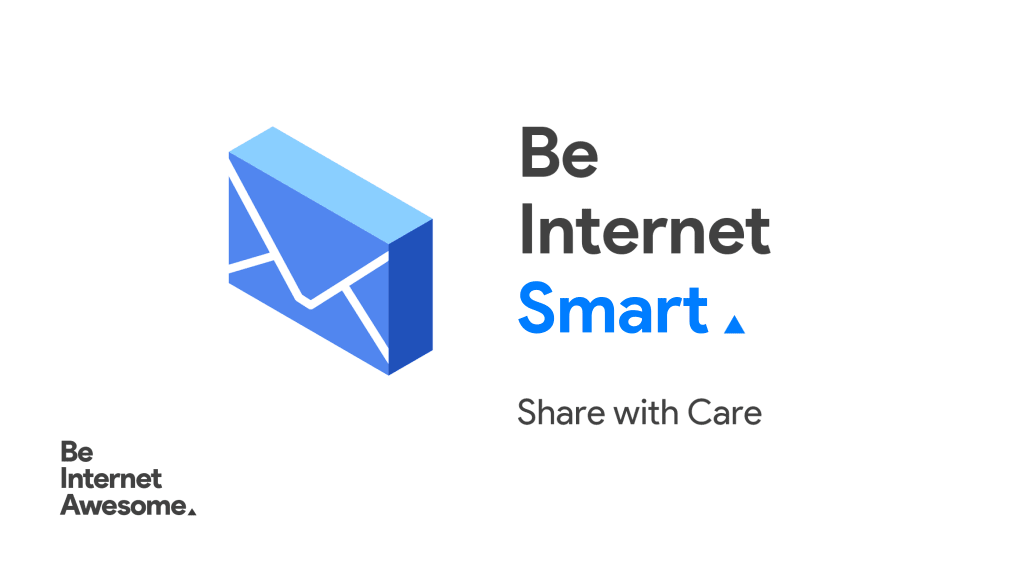 7. Were inspired by more than 11,000 girls from 103 countries during the Technovation Challenge. Finalists came to Google's Mountain View headquarters to pitch their projects, which address issues in categories including peace, poverty, environment, equality, education, and health.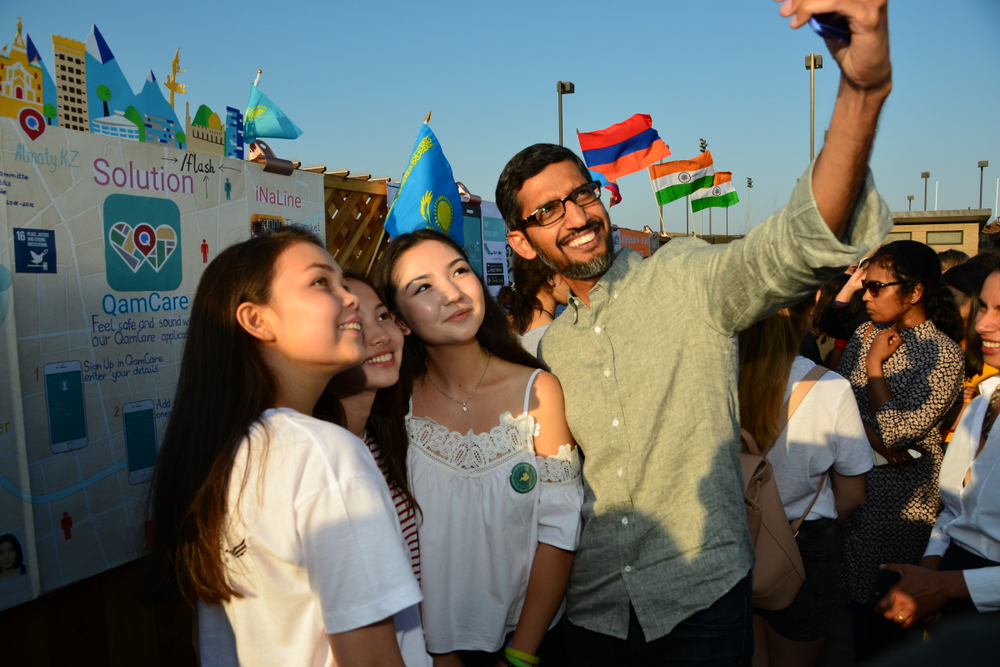 8. Used technology to amplify student stories. Working with the non-profit 826 Valencia, Googlers helped under-resourced students create A Planet Ruled by Love using Tilt Brush. The result was a virtual reality movie that helped kids express themselves through storytelling and technology.